Skip to content
Official Website of Somtochukwu Lady-Diana Okoye of Nigeria 🇳🇬.
Pop Smoke's Next Album Title Announced By Manager, Steven Victor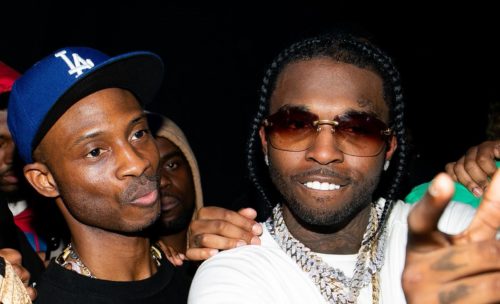 Ever since his demise, fans of Pop Smoke stay waiting for more of his music as it's no longer news that the deceased left a mark through his music.
As a matter of fact, some posters in New York City and Los Angeles include QR codes that take fans to snippets of the new project. However, his forthcoming album has been cooking for a while now, and finally, the title had just been announced by his manager, Steven Victor.
Victor tweeted, Pop Smoke 'FAITH' July 16, 2021 on Sunday, June 11, just a couple of days before the project is set to be released. And, of course, his fans want Victor to share a tracklist.
The list of features has also been kept on the low. At one point, Quavo and Pop Smoke were working on a joint project, so fans expect the Migos rapper to be on the project. They also suspect Dua Lipa will feature, due to a tribute post she made to the rapper on social media.
Stay in the know with me;
Let us connect on social media forever;
Serving news and stories to the people of the Federal Republic of Nigeria.

Contents created by Taiwo Hammed.
Latest posts by Somtochukwublogng (see all)