Skip to content
Official Website of Somtochukwu Lady-Diana Okoye of Nigeria 🇳🇬.
Soulja Boy Issues Stern Warning To Hypocrite Who Has Been Talking About Him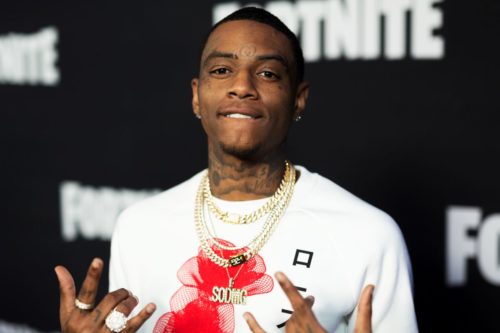 Soulja Boy recently walked into a Clubhouse room where he called out someone for speaking about him in interviews.
Recently, Soulja Boy reportedly made his way over to a Clubhouse room and called out an unidentified person who has gotten under the rapper's last nerve. I wanna say your name so bad p*ssy lil' n*gga, but I can't make you famous, said Soulja. I just can't.
You can have the clout from the other rappers, that's cool, but you ain't gon' get it from me. I know that's what you want, you want me to say your name, and I'm not. But just know, I ain't forgot about you, boy.
And I'mma get you. On god. I'mma get you, boy. Speaking on me in the interviews like you know me, n*gga. You don't know sh*t about me. On god. It can go there. Anywhere, anytime, anyplace.
Soulja's fans have been wondering who he's talking about but they do not seem to have ahold of him just yet
Stay in the know with me;
Let us connect on social media forever;
Serving news and stories to the people of the Federal Republic of Nigeria.

Contents created by Taiwo Hammed.
Latest posts by Somtochukwublogng (see all)